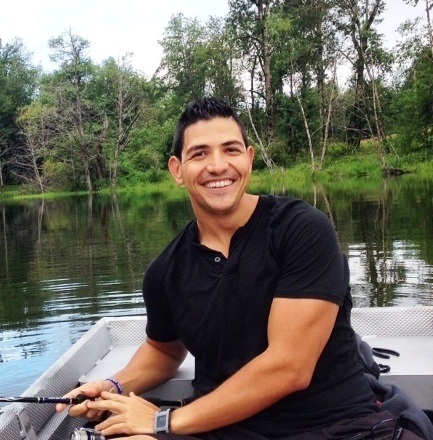 Richard Wright grew up in Albuquerque, New Mexico, competing in football (winner of two state championships), baseball, basketball, shot put and discus.
He attended the University of New Mexico where he obtained a Bachelors of Science (Plant and Animal Biology) a minor in Chemistry. He was recognized for his academic achievements through the National Honor Society & Phi Sigma Theta. Soon thereafter, he worked for ACC Healthcare, alongside medical doctors, nurses, and dentists, traveling the United States providing for the healthcare needs of our military personnel returning from overseas.
Dr. Wright received a second Bachelors of Science (Human Biology) while attending the University of Western States where he also received a Masters of Science (Sports Medicine) and his Doctor of Chiropractic degree. While at UWS, Richard was class representative, served as vice president of the neurology club and received academic honors. In his "spare" time he trained for and competed in a physique show.
Dr. Wright practices evidence-informed care utilizing many cutting edge techniques. He coaches corrective exercise with an approach that encourages people to quickly return to the activities they love. He frequently consults for the sports medicine departments at Humboldt State University and College of the Redwoods in addition to having been a highly regarded anatomy instructor at CR.
Richard is an avid outdoorsman; when he's not taking time out to keep up with the current research, he can be found backpacking, fishing, hiking, meditating, or working out.