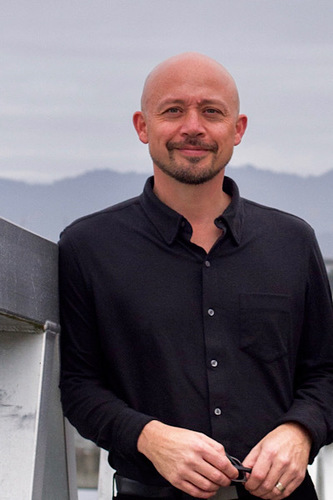 Drew Fogg graduated with Clinical Excellence Honors from Palmer College of Chiropractic West (1999) and received a Masters of Science (Sports Medicine) from the University of Western States (2016). He completed his Masters practicum with at Cal Poly Humboldt and consults with the sports medicine staffs at both our local colleges.
He's board certified in musculoskeletal rehab (American Chiropractic Rehabilitation Board) and sports injury (American Board of Chiropractic Sports Physicians) in addition to Mechanical Diagnosis and Therapy (McKenzie Institute).
Dr. Fogg completed the University of Pittsburgh's inaugural Primary Spine Practitioner Certification Program (2017-2019). A first of its kind endeavor at a major university, the program proposes to establish a new healthcare provider class equipped to combat trends in rapidly rising spine care costs despite worsening medical outcomes documented throughout the U.S. since the mid-90s.
A former Palmer College instructor (2000-2001), Dr. Fogg utilizes a biospychosocial approach and is trained in a host of manual techniques (HVLA Manipulation, Flexion/Distraction, Activator instrument, Drop, MET, PNF), soft tissue therapies (Trigger Point, Graston, FAKTR), Neurodynamic Exercises, Pain Neuroscience Education, and a myriad assessment and stabilization methods.
Additionally, Dr. Fogg works with the Open Door Collaborative Care Health Center and Redwood Rural Health Center and has been an educational provider for the Providence Family Medicine Residency at St. Joseph Hospital and for the Open Door Community Health Centers' Nurse Pracitioner Postgraduate Residency in Family Practice and Community Health.