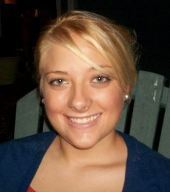 Katie Goetz has been a member of the Active Care Team since 2014. Katie has years of experience working with athletic and respiratory rehabilitation and cardiac care. She is a BOC Certified Athletic Trainer, and an American Red Cross certified CPR Professional Rescuer.
Prior to her time on the North Coast, Katie was Head Athletic Trainer at Alderson Broaddus University, supervising the care of their over 400 student-athletes. She coordinated the medical support of the program's 23 intercollegiate athletic programs and managed the athletic training staff. Katie spearheaded the execution new concussion protocols at ABU and was acknowledged by leadership as being at the forefront of concussion safety. She also spent time at St. Joseph Hospital in Kentucky working in respiratory rehabilitation, supervising rehab programs, assisting patients in completing rehab and charting progress alongside the hospital's medical staff.
A native of Morehead, Ky., Katie earned her bachelor of science in athletic training at Eastern Kentucky University and her master of science in athletic training from West Virginia Wesleyan College – two of the top athletic training programs on the East Coast. She and her husband Andrew are avid sports fans and enjoy exploring the North Coast. Katie is a die-hard Kentucky Wildcats fan and loves spending time reading a good book.